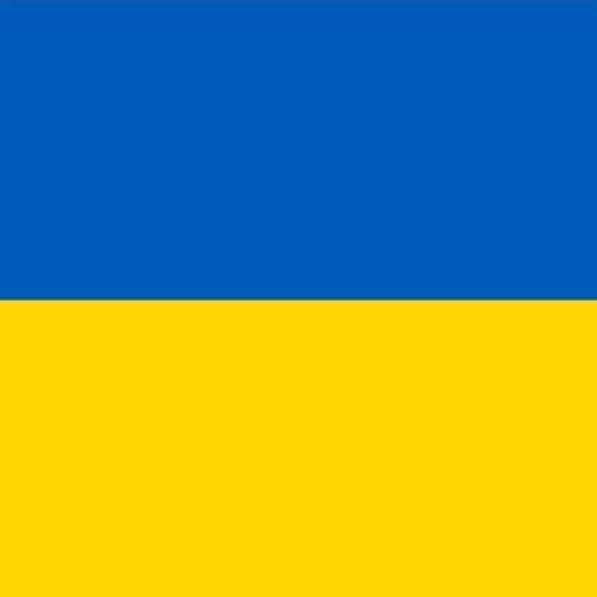 I support UKRAINE
Ukraine is a soverign and free democratic country. It has the right to choose its own government and can join NATO if it so wishes. Russia has no right to invade Ukraine. I admire the courage and strength of both the Ukraine military and civilians stepping up to defend their country!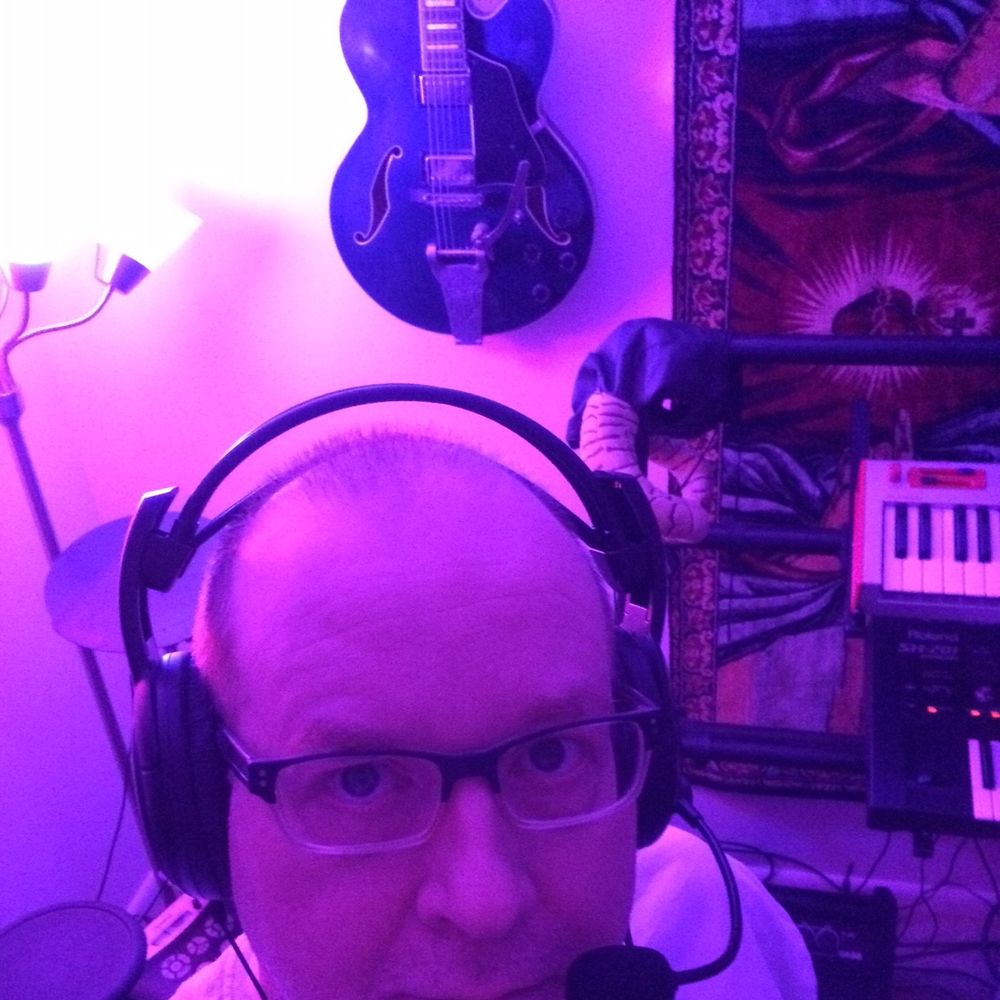 12/28/21
NEW AYRESOL CD SLATED FOR RELEASE - JANUARY 2022!
Tracks for the new EP length CD are in the mixing and editing stage.  Next will be final mastering and graphics work in early January.  If all goes well I should have a release in late January.  This time around I will also release a single to correspond with the CD release.  More details on that coming in the next few weeks.
UPDATED MUSIC VIDEOS PAGE AND ADDED "STUDIO VIDEOS" PAGE
This brings the website up to date with all of my YouTube channel content. 
2021 turned out to be another strange year, sort of a hangover from 2020.  I'm looking forward to getting a fresh start in 2022!   
11/8/2021
My heart goes out to the people (and the friends and family of those) that were killed and injured Friday at the AstroWorld concert. This was a horrible and needless tragedy.
There is an ongoing investigation that will determine what exactly happened.  As more video footage from that night comes out, its looking like the fenced/gated areas they had set up to manage the crowd backfired when people made a mad rush to the front of the stage.  People were pinned in by the fences and could not escape being crushed.  Some people were lifted off of their feet, crushed between other people and were struggling to breathe.   Others were trampled as people rushed forward.  
My take on it so far (with incomplete information) is that multiple things went wrong starting earlier that day when an entry gate was crashed and people stampeded through.  Whatever safety and emergency plans the concert venue had clearly did not work, or were not followed.  The concert kept going for 40+ minutes even after people were scaling the stage scaffolding and trying to flag down the crew to shut the concert down.  The paramedic crews had trouble getting to some of the  people in the dense crowds.  The whole situation was a nightmare.
I hope that new venue rules/guidelines can be put in place so this does not happen again.                  
11/1/2021
Check out my latest video!  invalid lot number
Electronic avant-garde for the interesting times we live in.
10/19/21
Earlier today I was on my nephew's YouTube channel, the jesse lasala show: Episode # 44
We covered some interesting topics including the end of the world, life after death and the Netflix series "Black Mirror".  My apologies on the rough sound of my voice through my phone.  That won't happen again!  Looks like I need a USB mic. 
10/10/2021
2 NEW VIDEOS! 
I've started a new series on my youtube channel called Ayresol Studio.  The focus will be on playing, recording and gear tweaking here in my home studio.  I have two of these videos uploaded to my YouTube channel so far.
  Over the last several months I have learned a lot by checking out other YouTube channels and I've been inspired by some of them.  My brother John "Ace" of Mystic Southern Railway has helped me navigate the first year of my channel.  I've discovered some creative, interesting channels and John has one of the most creative and artistic train enthusiast channels I've ever seen.  Also Brtree74 has an amazing channel that features videos of a highly detailed southwest themed train layout.  You really have to see it to believe it.  I was honored to have a song of mine (Time 2 Move On) used as a backing track on the Danny Holt train themed channel.  Thanks Danny!
A more recent discovery is Erika Ragazzi.  She has a cool channel and the way she combines classical violin with synth bass and drums is fantastic!  And of course I would always encourage you to check out my longtime friends GooD and Jeffrey Bobbitt.  Both of these guys create intense, multi layered music.  GooD is an experimental/EDM artist.  Jeffrey is a guitar, bass and keyboard monster in the prog and metal realms.
These are just a few of the YouTube channels that have inspired me.  I've still got a lot to learn but I feel a lot more solid with my channel now compared to this time last year.  
5/14/2021
NEW VIDEO!  "Time 2 Move On (2021)"
On YouTube:  https://youtu.be/RWAEq4WNa7o
On my VIDEOS page:  /videos
If you enjoy trains or theremin style hand antics (using a D beam controller) you will enjoy this video!
4/18/21
I'm two weeks past my second covid vaccine shot and I'm ready to put this pandemic in the rear view mirror!  I'm still going to wear a mask when in public areas out of courtesy.  Being able to go out with my wife to a restaurant or have a jam session with friends again are two things I've missed over the last year.  This summer will be awesome compared to last summer!  We all need to try and enjoy it.
2/19/21
Well this week has been interesting here in Houston, TX, to say the least!  Monday through Wednesday we went without power.  That is something we are used to here on the gulf coast since we deal with Hurricanes and the downed power lines that result.  But we don't often have sub freezing tempertures to deal with at the same time!   With no warning or notice of any kind, our power was cut off around 6:30 am on Monday.  We did not get power back until early Thursday around 12:15 am.  Wednesday night we had a pipe break but managed to get the water shut off at the water meter quickly so we avoided major damage.  All in all my wife and I have been luckier than many other people here in Texas.  I was concerned about the equipment and instruments in my studio once we lost power and the freezing cold seeped in.  Over the years I've invested a lot of money and time putting my studio together, so I took what preventative measures that I could.  I relieved the string tension on my guitars and bass so the necks would not warp.  I covered up what gear I could with T shirts and towels, unplugged all the power strips from the wall outlets and hoped for the best. 
When we finally got power back on, I slowly started warming the house and left the vent barely open in the studio, so it would warm up but very slowly.  I have not tuned back up all my guitars yet but I did tune my acoustic guitar back to regular tuning and it sounded fine.  It will probably be weeks before we can get a plumber, they are all booked up right now.  Some of them are not even returning calls!  I'm grateful to a neighbor who showed me a trick to shutting off the city water meter switch without a "curb wrench".  We used a small hammer to gently tap the switch to the off position.  In this age of extreme right wing disinformation, attempted insurrection and ignorant hatred along social and political lines, it was nice to find out that neighbors can still help each other.  
I'm looking forward to getting back to playing and recording as well as working on a new video for youtube.  Stay warm!